KaraFun
Business

Offer

Karaoke boxes, karaoke bars, entertainment venues and entertainment complexes, business groups....
Seamless app integration
Manage your karaoke boxes on multiple devices from one account on any of our easy-to-install, easy-to-use apps for Windows, Mac, iOS or Android.
Designed with Karaoke boxes in mind
Exclusive business features designed to do the work for you, from timed session management to password protected settings.
The biggest licensed karaoke catalog for pros
Enjoy a licensed catalog of 40.000 songs that's automatically updated in multiple languages.
Dedicated phone support
Priority assistance with a manager dedicated to your business and ready to help with any questions.
VIP positioning on www.karaoke.com
(coming soon)
Preferential showcasing on karaoke.com as an approved KaraFun karaoke box provider.
Trusted market leader
Since 2005, KaraFun's been animating thousands of karaoke parties around the world. A trusted and experienced leader on the karaoke market.
KaraFun
Business

Advantages

40.000 canciones incluidas

The biggest licensed karaoke catalog for pros

Aplicaciones para todos tus dispositivos (ordenador, tableta, teléfono móvil)

Sincronización completa sin conexión (catálogo íntegro)

Karaoke box setup guidance

Dedicated account manager
---
Five reasons to choose KaraFun
Business
Trusted market leader
We know karaoke: 15+ years of karaoke expertise make us leaders on the market.
Professional quality content
A licensed catalog of quality songs that can be adapted to your customers: pitch and tempo change, vocals volume modification …
The biggest karaoke bar in Europe
We've opened KaraFun Bar, the largest karaoke box establishment in Europe with seventeen rooms!
Thousands of satisfied clients
Apps to suit, tested and used by thousands of happy karaoke-ers around the world.
Stellar customer care
Top-rated client service: fast, friendly and knowledgeable. Happy singers make for happy clients!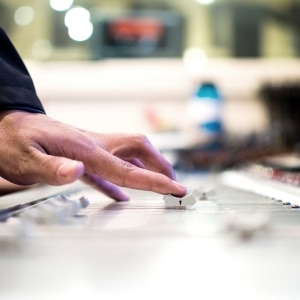 Interested?
¡Ponte en contacto hoy mismo con nosotros!
Estaremos encantados de resolver tus dudas.