Whoever says World Music Day says singing time! Originating in France as the Fête de la Musique, the outdoor music festival was a way for the French to ring in the summer months. Since its creation 35 years ago, this summer music festival is held in more than 750 cities in 120 countries.
It's the perfect occasion to rock it with the best of them in the streets and… sing!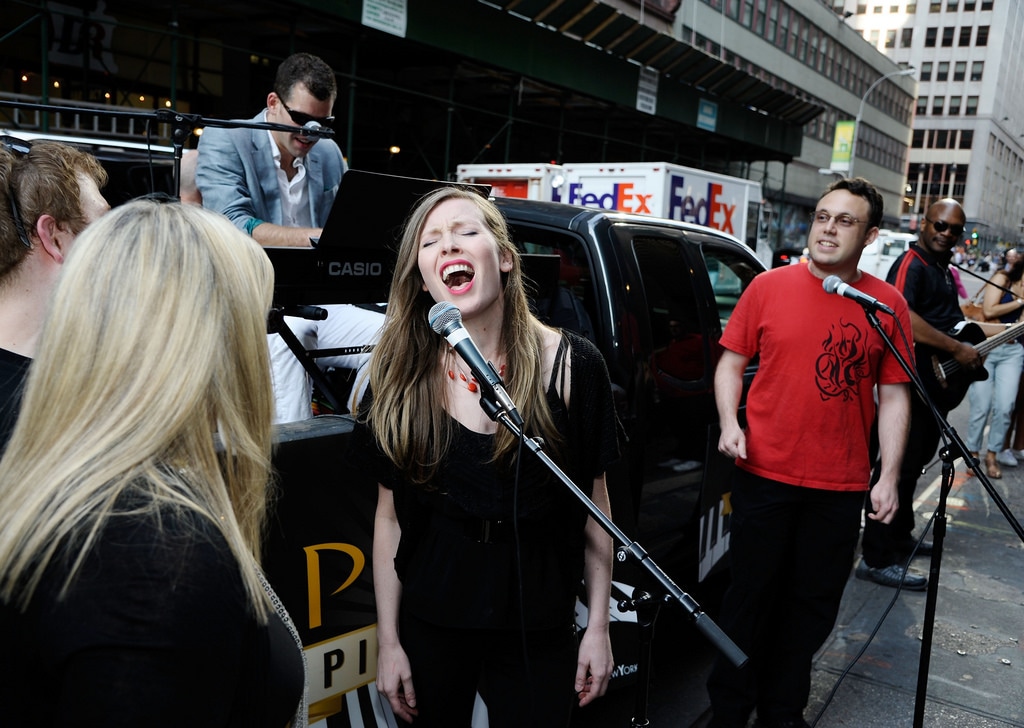 Why's it the perfect day to sing?
Anyone and everyone can sing, in the street, loud and proud! The shy need not worry. Hundreds of music lovers of all levels are at your side.
Singing makes a party that much more fun. You'll find yourself saying "I love this song!" participating in a duet, battling it out Mariah / Whitney style.…
Singing will make your day better. Proven fact. Add a little sun and you've got a recipe for happiness. Read all about it here.
If you can't make it to the streets, an inside karaoke with the KaraFun app and some of our hand picked playlists is all you need to pay homage to this dedicated day of music!
Is your city celebrating? Check here.